Arriving by Air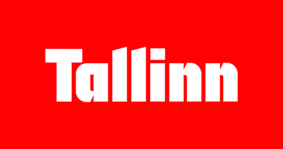 Tallinn Airport (Tallinna Lennujaam, http://www.tallinn-airport.ee/en/) is conveniently located at the edge of the town. The conference venue is only about 4 km away. Tallinn offers convenient direct flights to many important European destinations like Amsterdam, Brussels, Frankfurt, Helsinki, Copenhagen, London, Munich etc.
Special offer: Discounted travel with Lufthansa Group Partner Airlines
Arriving by Ferry
Tallinn is well connected to Helsinki, Finland, via multiple ferries per day (traveling time roughly 2 hours, one way ticket about 30 Euros), look at http://www.portoftallinn.com/ or https://laevapiletid.ee/.
International bus lines (Lux Express and Ecolines, look at http://www.bussijaam.ee/en/) offer bus connections between Tallinn and many European cities. Most useful might be Tallinn – Riga (traveling time roughly 4.5 hours, one way ticket about 25 Euros).